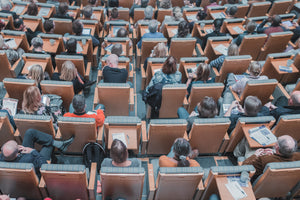 Student - Pay as You Go - Pick Up Request
With our pay as you go for students we want you to get involved, be active, and participate in all you can while in school. As our leaders of tomorrow, we prefer you spend your time learning humanities, sciences, and arts, not wasting time in a basement laundry room.  Our Student Pay as you go is $2.25/lbs, with Free delivery.
*designed for a single student. Please separate clothing by each person if sending from the same house.
*20lbs minimum on all pick ups

1. Add this item to your cart
2. Fill in the Pick Up request information
3. Complete all your information all the way to checkout
4. If you don't receive an email confirming your order please contact us 
5. Billing is completed once washed, dried and weighed

All pick up's and drop off's are included.